Buana-ubonratchatani-new-travel-place-July-Aug2019
A fabulous royal lotus with a relaxation moment at Buana Cafe
Ban Ratcharoen Moo 10 Tharat, Warinchamrub, Ubonratchathani
Buana-ubonratchatani-new-travel-place-July-Aug2019
Another place that our team https://ubon.town would like to recommend during rainy season
with the natural and relax atmosphere called "Royal lotus&Buana Cafe".
Absolutely, everybody might used to visit Royal lotus&Buana Cafe last year ago but we can
guarantee and strongly confirm that this year is more fabulous than previous.
We have to say thank you to the leader of Ratcharoen Village, Mr. Termsak Saweangwong, who
give us an appreciated welcome and advise the way in managing his more than 5 Rai of the
royal lotus planting area. Apart from a natural atmosphere that we are able to touch, there also
a nice cafe where waiting to serve us a fresh&cool drinks plus a healthy snack from fresh lotus as well.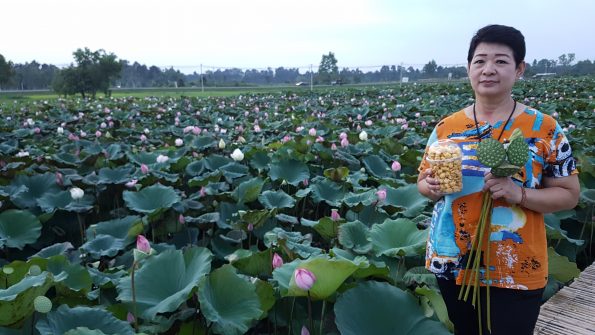 Presenter from ubon.town team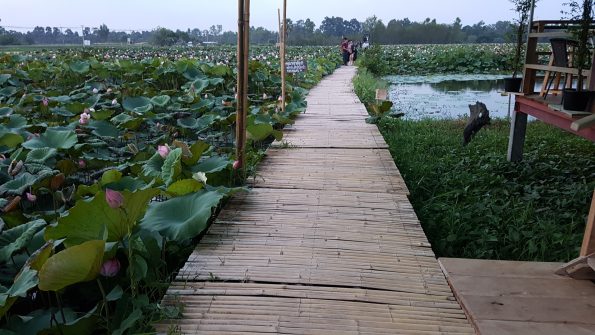 The royal lotus along the path way for taking a beautiful shot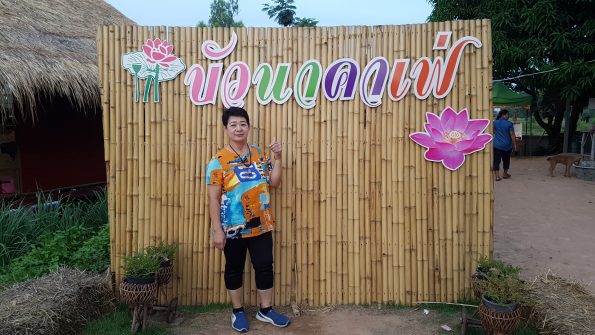 The most creative backdrop in this area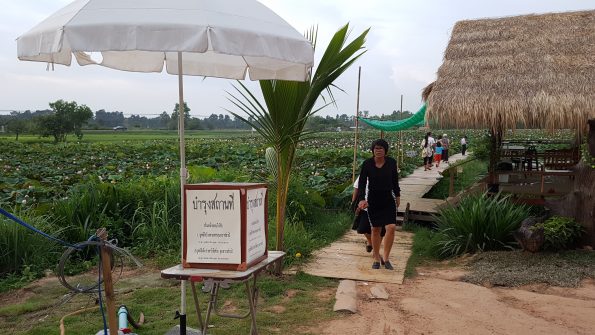 There is no any entered fee in visiting royal lotus land&Buana Cafe.  Our leader man need
not much money from the visitor as the donation for the foundation in Ubon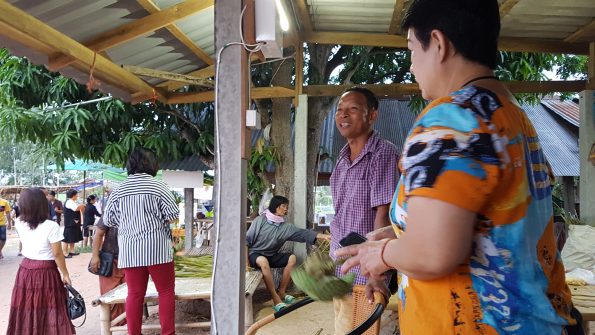 Mr. Termsak Saweangwong, the leader of Ratcharoen Village who make a normal land
to become a royal lotus land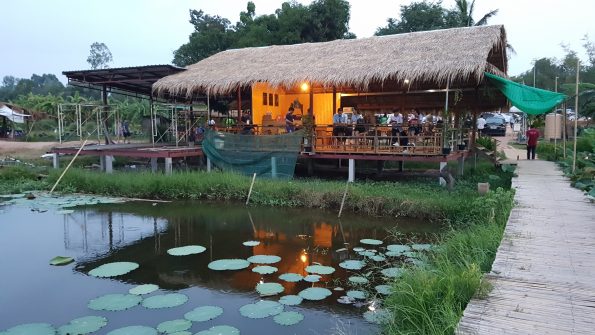 Relaxation atmosphere suitable for sightseeing and look around the greenery view.
The visitors are not allowed to take any lotus by themselves from the pond. All fresh lotus
are provided in front of the entrance. During the daytime, they also provide an umbrella
for rent for those who need  it.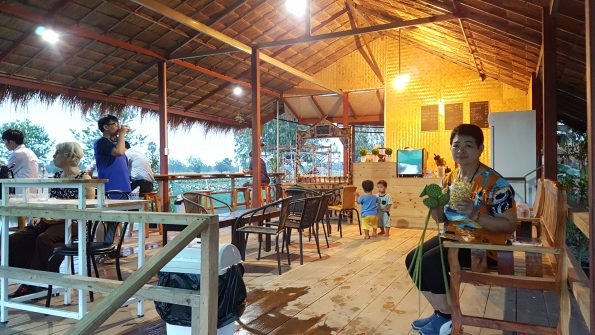 At Buana Cafe, there are a variety of menus ready for serving the visitors such as sandwich,
juice, cake and healthy snack.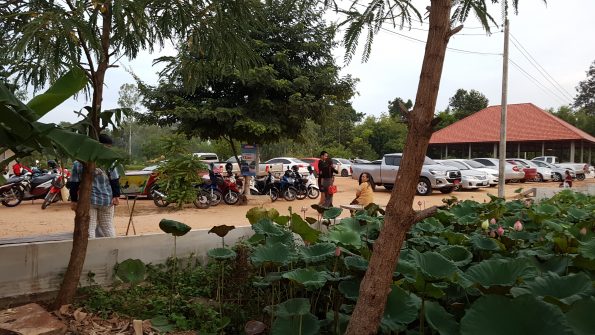 There will be some area for car parking in front of the entrance
In addition, in order to promote and support the local economy, all visitors are able to
shop the small market where the seller brings many natural products there such as fresh
corn, lotus, fresh bamboo also some handmade basket and scarf. Also, ubon.town receive the
informationfrom Mr. Termsak that the Royal lotus Lad will be available and open until next 2
month after thatthere will be the time for lotus recovery which will take around a month.
Therefore, please come tovisit now. It is not difficult to come to Lotus land. Please heading
to the road no. 226 Warinchamrub-Sisaket. The royal lotus land is far from the city around 16 km.
It is easy to find if you are almost reach the place. Please notify "Ban Tha Rat" label on the left
hand side then drive another 50 m. to turn left.
We hope that you will be surprised with the huge land of royal lotus which will be another
amazing and fabulous place to visit in Ubonratchathani and Please remember that to preserve
this kind of place as long as we can for our future generation for them to see this kind of beautiful
things same as our seeing today.

How to visit "Royal lotus land&Buana Cafe"
Comments
comments